Founded in 2009, Cinema175 launched with the feature film, Is It Just Me? Immediately following the success of IIJM?, the company began production on the YouTube web series Steam Room Stories.
In 2012, Cinema175 released eCupid, a high concept romantic fantasy starring iconic Hollywood star Morgan Fairchild. The production company followed with 2015's The 10 Year Plan, which broke records and won multiple awards .
Currently, Cinema175 released its fourth feature film in 2019, Steam Room Stories: The Movie, starring Traci Lords.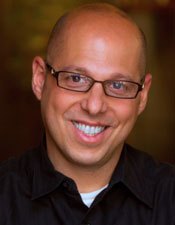 JC is a graduate of New York University's film school. During his early days in the entertainment industry, he started his career producing and directing music videos for MTV.
JC gained valuable production experience on such films as The Fisher King and Star Trek V: The Final Frontier before joining Cruise/Wagner Productions as Head of Production and as Associate Producer on the film, Mission: Impossible.
He produced the independent films Slaughter Cove, Dead in the Water, Vince Neil's Rocktails, Girls, Girls, Girls and Coming Out, as well as a concert series for Jessica Simpson and Macy Gray.
JC has produced and directed hundreds of hours of reality television in the United States for E!, G4, NBC, HGTV and other networks.
In 2010, he founded Cinema175 with the hit romantic comedy Is It Just Me? This was his first feature film as producer, writer and director. It was an official selection of over 50 international film festivals and won several awards and honors, including audience choice and best picture.
JC's second feature film, eCupid (2012), became an overnight best seller in the LGBTQ market. eCupid was an official selection of over 60 film festivals worldwide and won four best picture and audience choice awards.
His third feature film, The 10 Year Plan (2015), screened at over 51 international film festivals and won 10 awards for best feature and screenplay as well as having been written as a popular m/m romance novel.
JC is also the creator, director and producer of the popular web series, Steam Room Stories, which has over 65+ million views and 210,000+ subscribers to date.
Steam Room Stories is now an award-winning motion picture titled, Steam Room Stories: THE MOVIE as well as a novel (a sequel to the feature film) titled, Revenge of the Brobot.
Currently, JC writes & produces the podcast, Steamy Stories, in addition to releasing the anthology book series, Steam Room Confidential.
JC enjoys camp comedy romance. His signature sense of humor is undeniably present in all his works.