Award-winning romantic comedy about two best friends who make a pact to be a couple if neither has found the right guy in ten years. But when their arrangement is almost due, they will do whatever it takes to avoid becoming the other's last resort.
Official Selection of 53 International Film Festivals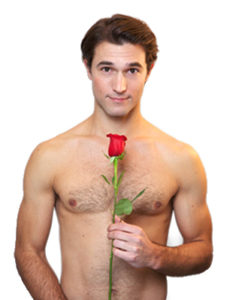 Two best friends make a pact that if they are still single in ten years, they will become a monogamous couple. Myles (Jack Turner) is a lawyer and a hopeless romantic while Brody (Michael Hamilton) is a sexy cop who revels in one-night stands. Nine years and eleven months later, as their deadline approaches, they both do whatever it takes to avoid the commitment they made ten years earlier.
Starring: Jack Tuner, Michael Adam Hamilton, Adam Bucci, Moronai Kanekoa, Teri Reeves, Debra Wilson, Michael Rothhaar
AWARDS AND RECOGNITION
Audience Choice Award – 7th Annual Poland LGBT Film Festival 2015
Audience Choice Award – Out at the Movies – Winston-Salem GLBT Film Festival 2014
Best Comedy Audience Award – Out on Film Atlanta's LGBT Film Festival 2014
Best Narrative Feature – Tampa International Gay & Lesbian Film Festival 2014
Best Overall Feature – Q Cinema – Fort Worth's Gay & Lesbian Film Festival 2014
Audience Choice Award – Durban International Gay & Lesbian Film Festival 2014
Audience Choice Award – B'More QFest Baltimore's LGBT Film Festival 2014
Audience Favorite Feature Film – North Louisiana Gay & Lesbian Film Festival 2014
Best Comedy Feature – FilmOut San Diego 16th Annual LGBT Film Festival 2014
Best Screenplay – FilmOut San Diego 16th Annual LGBT Film Festival 2014
Rainbow Awards Finalist – Best LGBT screenplay
REVIEWS
"One of the hottest on-screen couples in gay cinema since Heath Ledger and Jake Gyllenhaal." – Echo Magazine
"Settle in for some light entertainment of pure fun escapism. " – Mamba Online
"A witty, hilarious, refreshing and calculatedly fast paced ode to love eternal." – Rock Chicago Magazine
"It is easy to fall for this charming film." – The Arts Guild
The Novel
Photo Gallery
Cast Interview
Music Video